Medical Inquiries
Our Medical Information Unit is trained and ready to respond to your clinical and scientific product-related questions.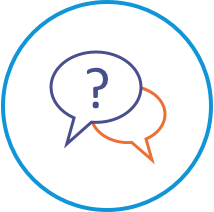 Full Prescribing Information for Indivior Products
SUBLOCADE® (buprenorphine extended‑release) injection, for subcutaneous use (CIII)
Prescribing Information, including
BOXED WARNING
WARNING: RISK OF SERIOUS HARM OR DEATH WITH INTRAVENOUS ADMINISTRATION; SUBLOCADE RISK EVALUATION AND MITIGATION STRATEGY
Serious harm or death could result if administered intravenously. SUBLOCADE forms a solid mass upon contact with body fluids and may cause occlusion, local tissue damage, and thrombo‑embolic events, including life threatening pulmonary emboli, if administered intravenously.
Because of the risk of serious harm or death that could result from intravenous self‑administration, SUBLOCADE is only available through a restricted program called the SUBLOCADE REMS Program. Healthcare settings and pharmacies that order and dispense SUBLOCADE must be certified in this program and comply with the REMS requirements.
SUBOXONE (buprenorphine and naloxone) Sublingual Film® (CIII)
PERSERIS® (risperidone) for extended-release injectable suspension
Prescribing Information, including
BOXED WARNING
WARNING: INCREASED MORTALITY IN ELDERLY PATIENTS WITH DEMENTIA‑RELATED PSYCHOSIS
Elderly patients with dementia-related psychosis treated with antipsychotic drugs are at an increased risk of death. PERSERIS is not approved for the treatment of patients with dementia-related psychosis and has not been studied in this population.